If one does not know to which port one is sailing, no wind is favourable.
Ahoy, Dortmund!
Why use the sailor's hailing call? You might think: Dortmund is not a port city! Far from it! It is true that Dortmund is not located on a navigable river, but in the 19th century, the Dortmund-Ems-Canal was built for economic reasons and opened by the German Emperor Wilhelm II in 1899. Since then the port area in the north of the city has developed into Europe's biggest canal port. There is no way around it! Many companies have dropped anchor near the port and make it one of the biggest places to work in and around Dortmund.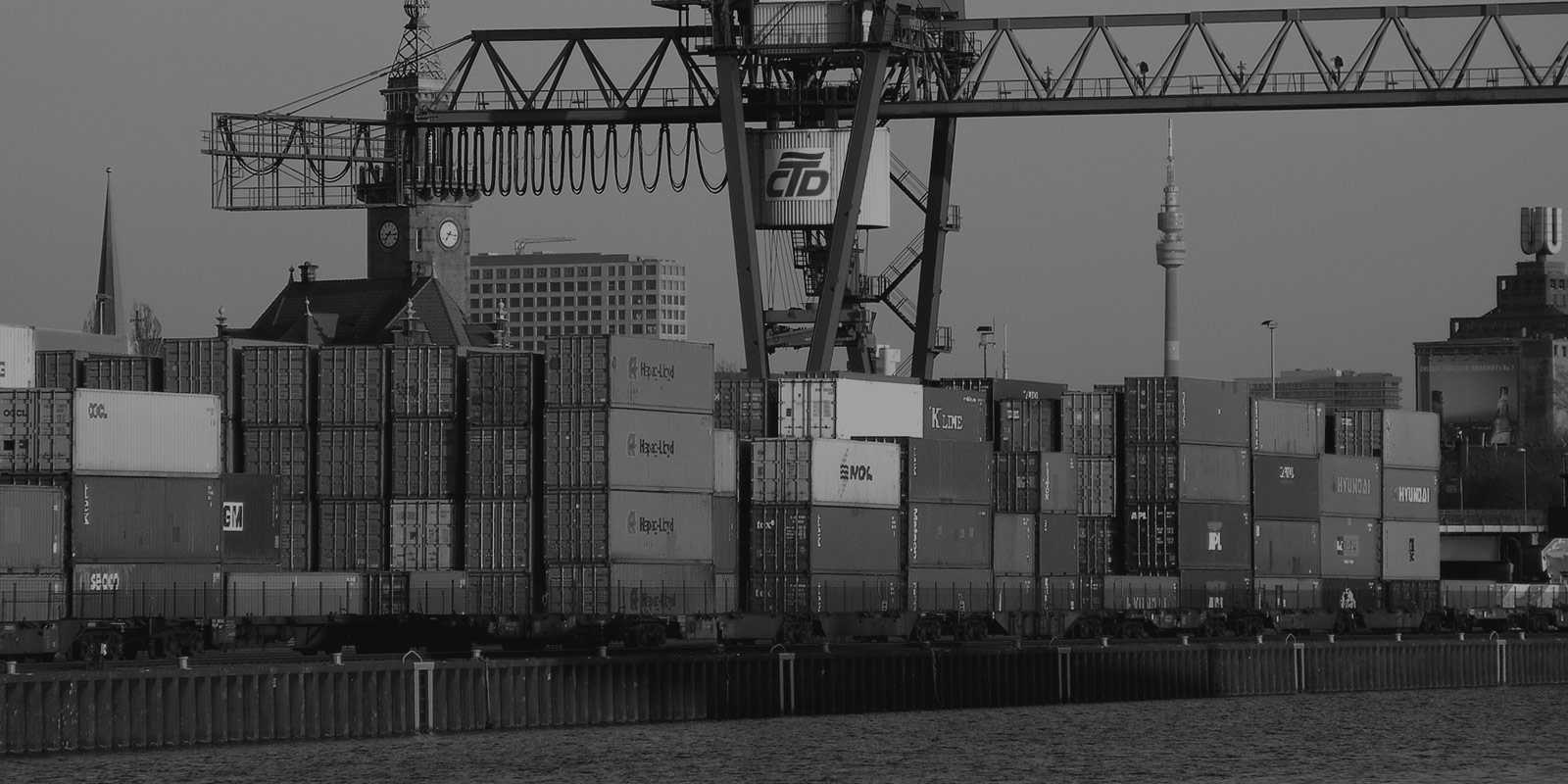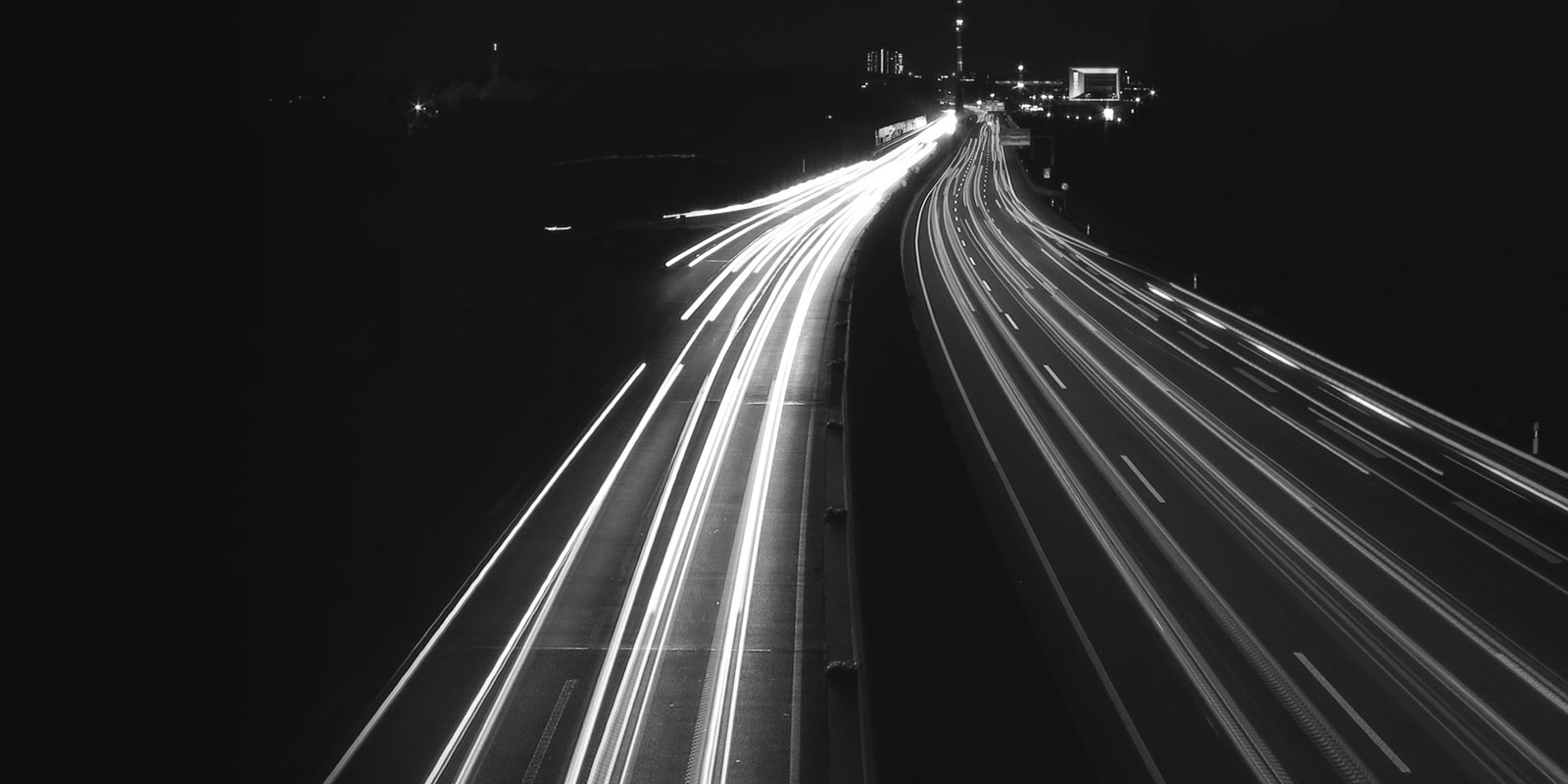 Hub of Europe
All roads lead to Rome – especially those from Dortmund! With its location in the centre of Europe, excellent traffic links and large open spaces, the city has developed into an important transportation and logistics centre, with many global players having set up premises here. Leading companies, which have settled in Dortmund, come from a variety of sectors including IT, financial and insurance industry, environment and energy technology, robotics as well as production technology, services industry, micro systems and nano-technology. Among them are some global market leaders as well as some hidden champions.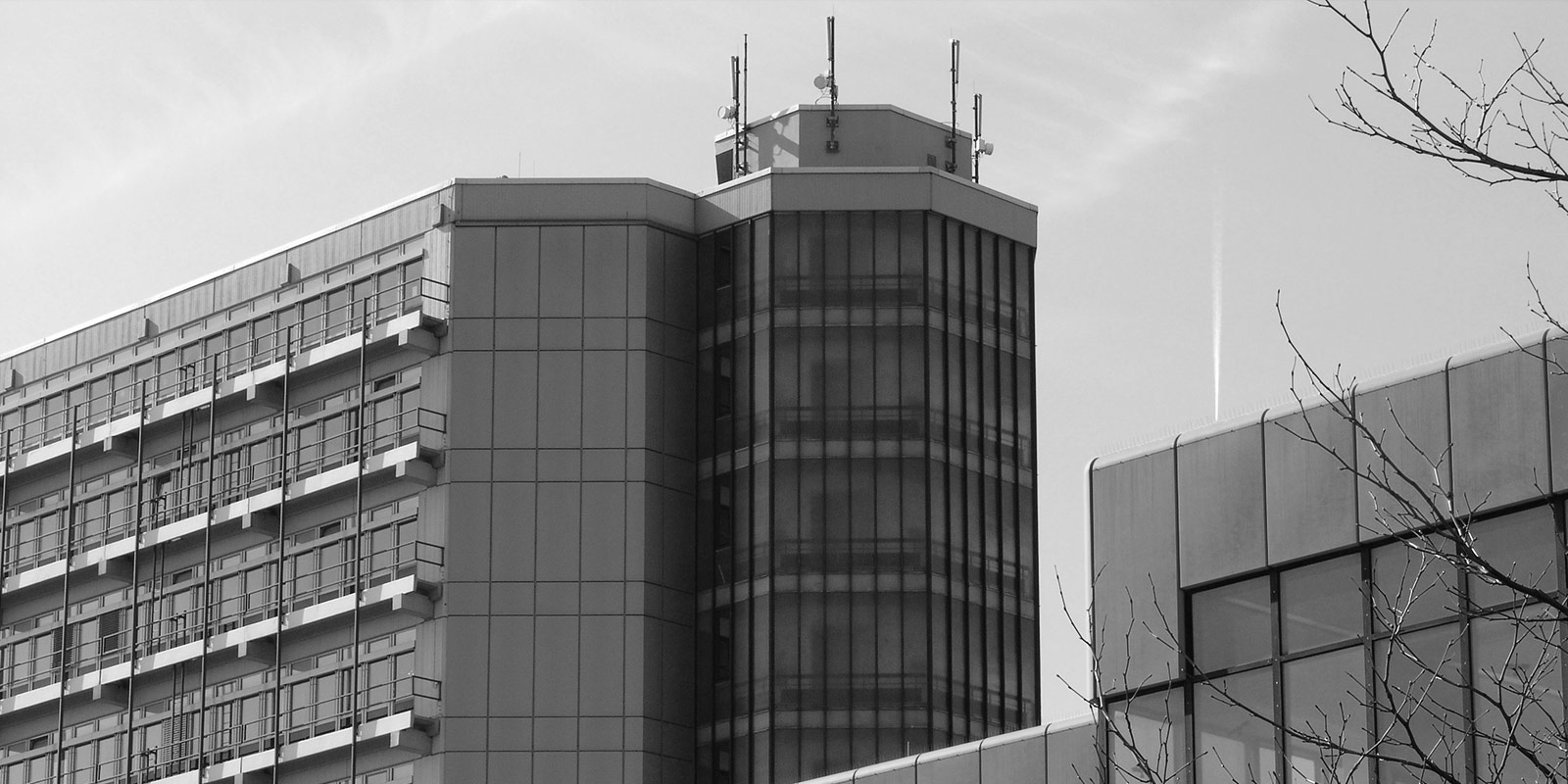 Focus on the future
Education, science, research and development are of the utmost importance in Dortmund. Six universities and approximately 20 extramural research institutes, among them the well-known Fraunhofer-, Max-Planck- and Leibniz-Institues, reflect Dortmund's change into a capital of knowledge. The TechnologieZentrumDortmund has become one of the leading institutes in Europe and, like no other, represents the structural change that has taken place in the Ruhr area.
Different approach to environmental consciousness
We in Dortmund definitely know how to recycle. There is no doubt about it: Many old industrial buildings and areas have been revitalized and were changed into attractive leisure destinations for people living in Dortmund and visitors alike. Today the Phoenix Lake, which is bigger than the Binnenalster in Hamburg, is located where once an old steelworks stood.
For a long time, the so-called Dortmunder U – which used to be a high-rise storehouse and fermenting room – was the symbol for the art of brewing and thus, together with coal and steel, represented one of the three pillars for the Ruhr area's economic strength. The impressive Dortmunder U is now a centre for art and creativity and clearly one of the city's monuments. Video installations at the top of the U-tower by the Dortmund film producer Prof. Adolf Winkelmann are an impressive eye-catcher. And a formidable shopping centre was built where the Thier brewery once stood.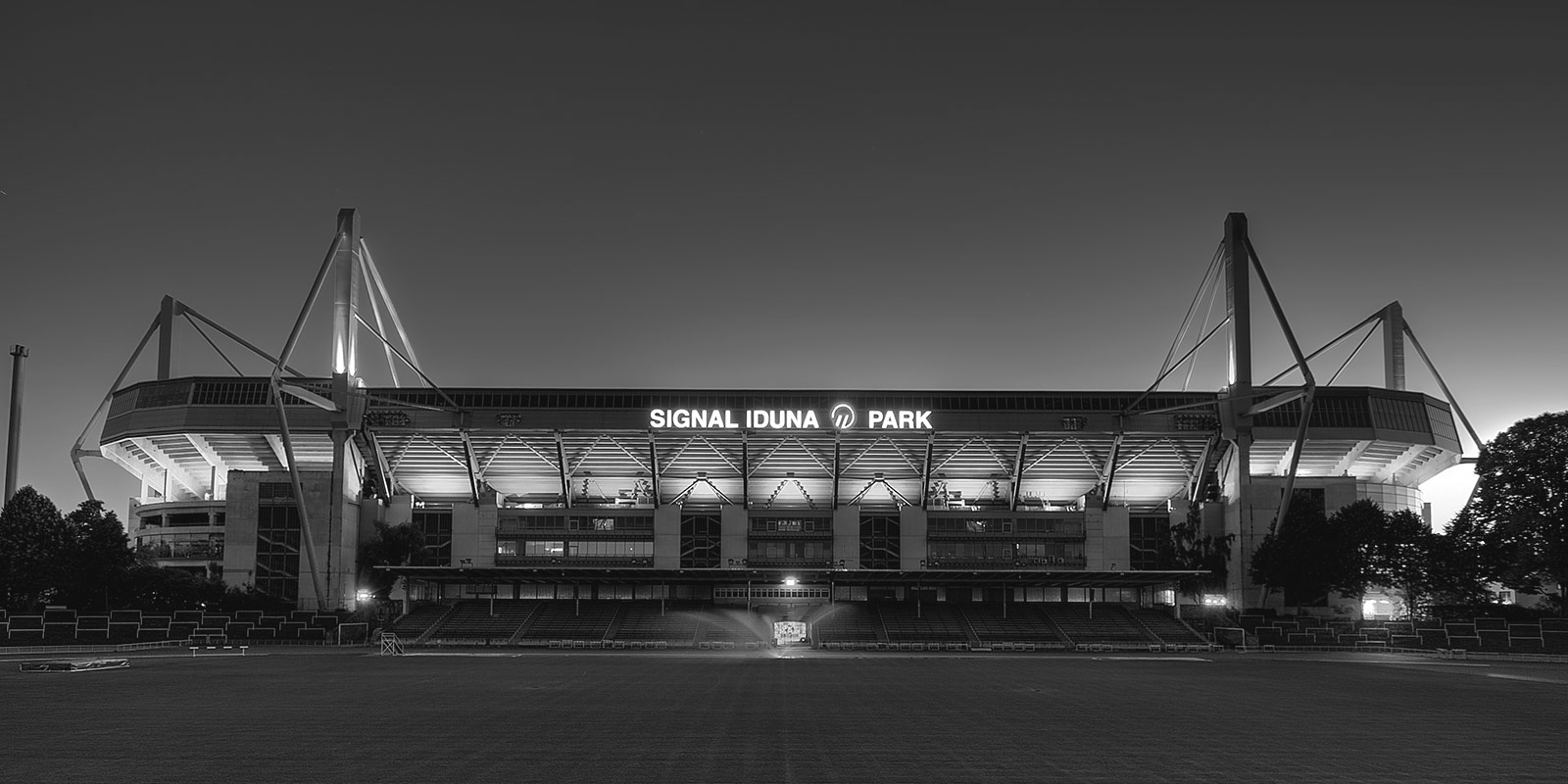 Sport enthusiasts
The stadium with the largest standing room in Europe, the largest number of season tickets sold, the best and most loyal supporters in the world, the largest number of spectators throughout Europe, and in any case, the most fantastic stadium ever: When it comes to the BVB, the people of Dortmund use many superlatives and are known to be somewhat biased. But as a matter of fact, there is hardly any city where the enthusiasm about football is bigger. When emotions at home matches of the BVB, who has won several German championships, are running high everybody is carried away by this fantastic atmosphere. However, apart from "King Football", we are also engaged in many other sport activities, e.g. rowing, swimming, athletics or shooting – there are about 530 sport clubs and 800 sport facilities.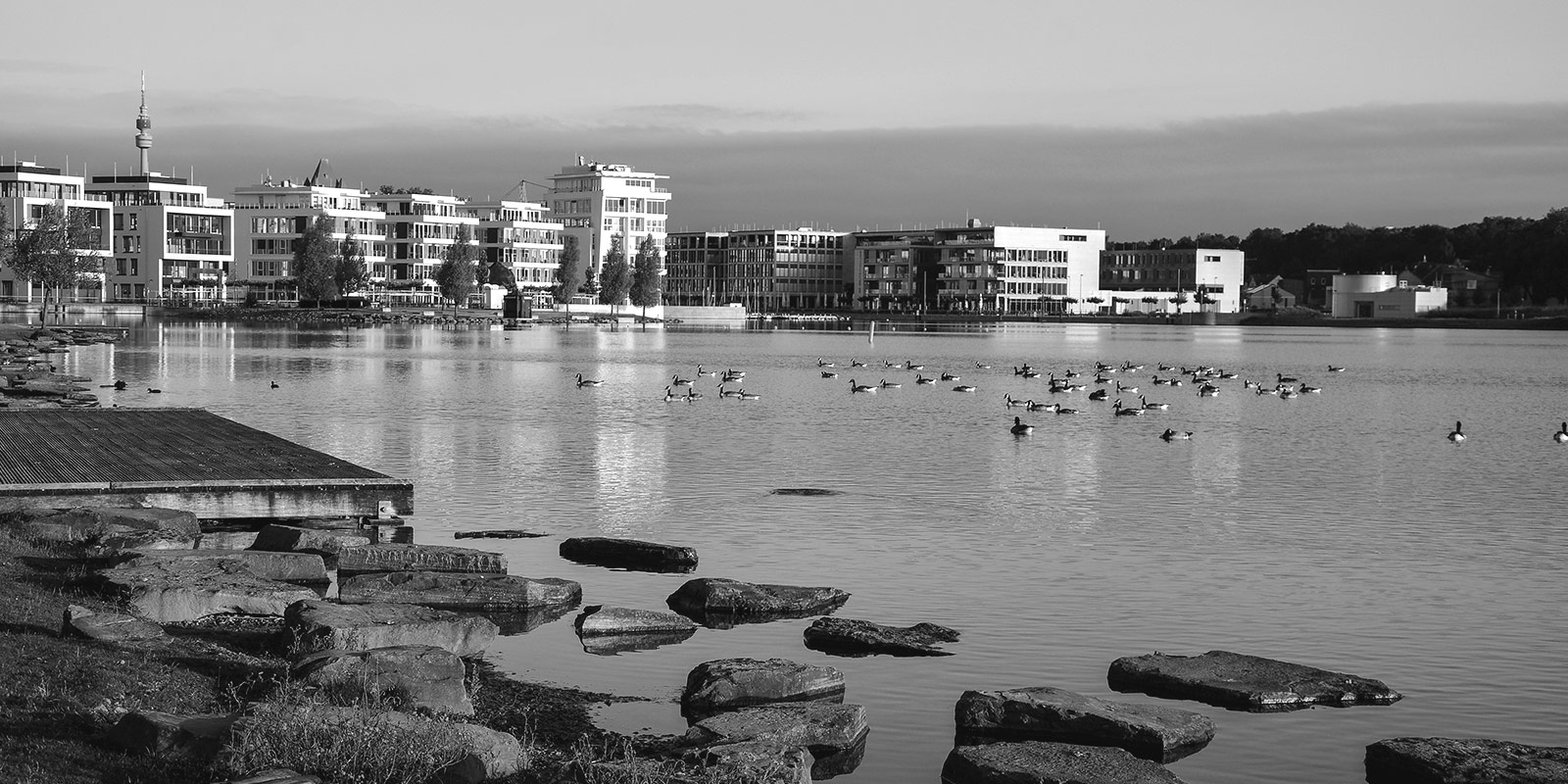 A place to settle down
Lakeside view from your flat … in Dortmund? It does exist! At the Phoenix Lake. With its creation in the area of the former Hoesch smelting plant, the city has broken new ground. Nowadays, it's a place where people can work, live and enjoy culture and recreational areas and is proof of Dortmund's high adaptability. High-quality residential areas have also been built at Hohenbuschei. This rural part of Dortmund Brackel is only a few kilometres from the city centre and is pure nature. Attractive one-family houses and flats are located at the Stadtkrone Ost – the place where the British barracks used to be.
Let's enjoy nature
Dortmund is one of the greenest cities in Germany. Almost half of the city's area consists of gardens, parks, green-field sites, fields and forests. The Rombergpark or the Westfalenpark with the third biggest rose garden in the world are places that invite to rest for a while. The moated castle "Haus Westhusen" in Westerfilde is worth a trip. And those who like to enjoy a great view should go to the Hohensyburg, where Karl the Great fought the Saxons long ago. Today visitors have a wonderful view of the Hengstey Lake and can go sailing, cycling and hiking.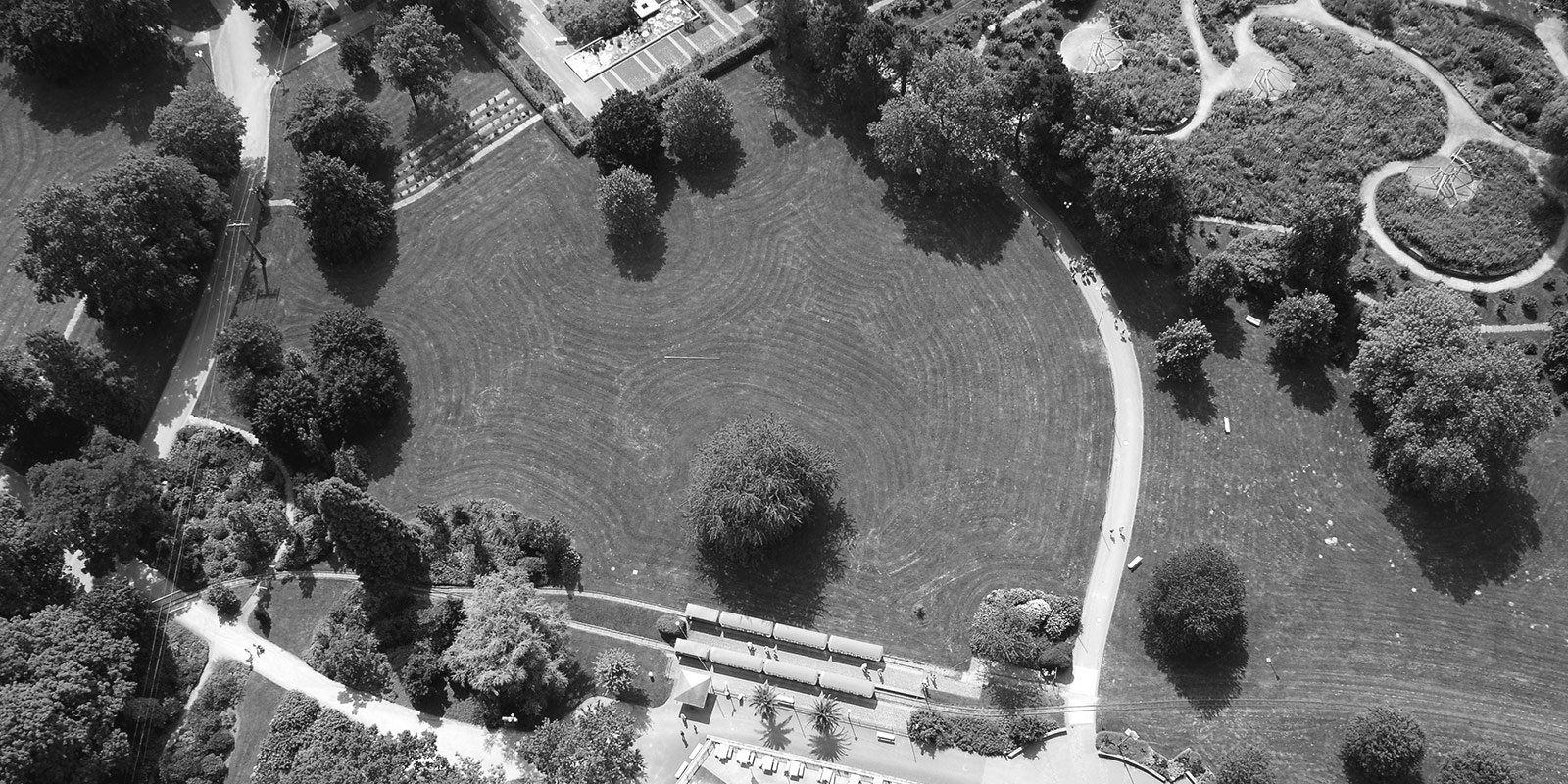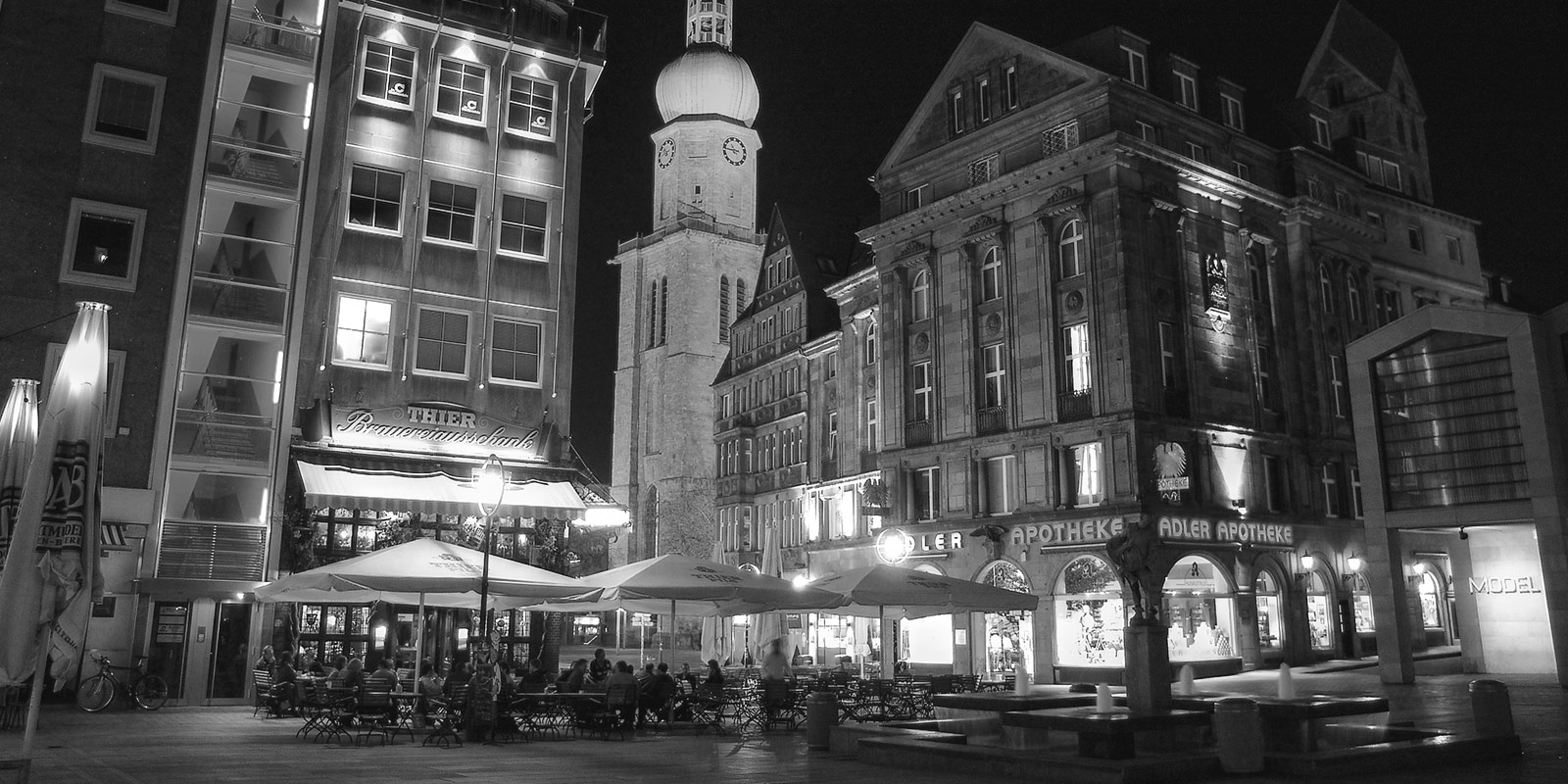 And what is more…
Even if we have lost the title of being "Europe's Beer City No. 1", Dortmund is still the place where they best know how to draft beer and where beer is the most popular drink. The Kreuzviertel, with its Gründerzeit houses, has a lively catering scene and pub culture and is one of Dortmund's most popular places for a night out. In summer, people love to meet in one of the many beer gardens in the city. For night owls, Dortmund has to offer a great choice of clubs, discos and pubs.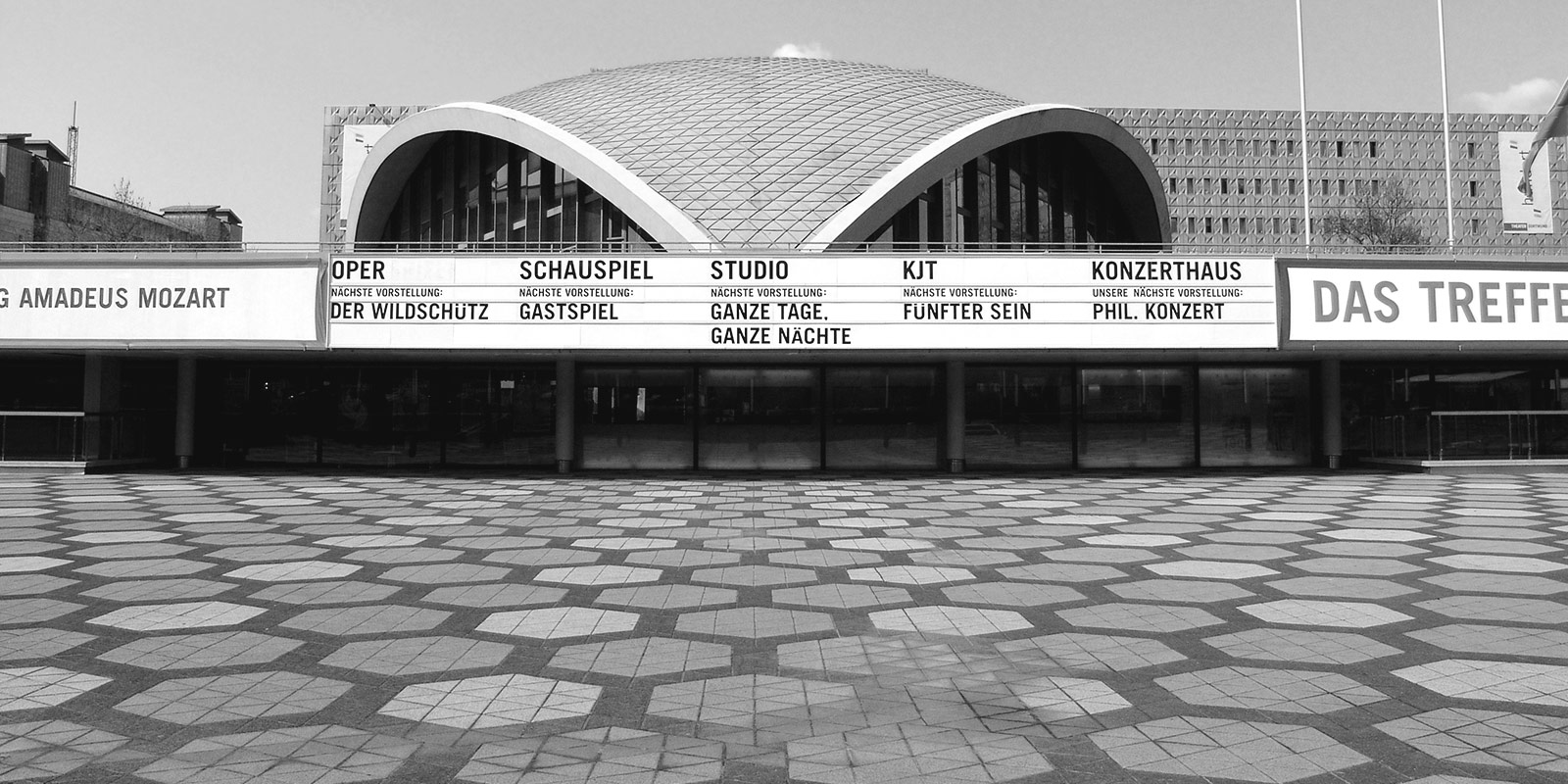 Culture: Yes, we can!
No doubt about it – it is a must for Dortmund as part of the Ruhr area that qualified as "European Capital of Culture 2010". With its concert house, its opera and the Orchesterzentrum NRW, Dortmund is a musical centre. Many museums, a varied theatre programme, an internationally recognized ballet as well as numerous events in the Westfalenhallen complete the lively cultural programme.
Largest shopping mile
The Westenhellweg in Dortmund is one of the most popular and most visited shopping miles in Germany. Another point of attraction is definitely the Thier-Galerie, which was built where the Dortmunder Thier Brewery used to be until 1996. This shopping mall in the city centre has more than 160 shops and restaurants and its extraordinary architecture immediately catches the eye of its visitors. Not only the people of Dortmund visit the Christmas market in the time before Christmas, but also many of our European neighbours come to this exceptional market which is one of the biggest and most beautiful throughout Germany. People love taking pictures of the 45-metre high Christmas tree which has become a shining monument not only because of its 48,000 lights.